Olivia Fossali
Co-Founder & Head of Growth, Baobabooks Education

United Kingdom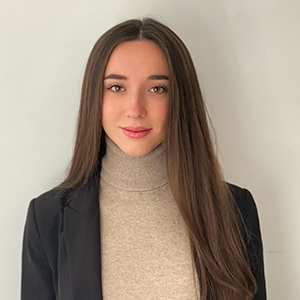 Olivia is the Co-founder and Head of Growth at Baobabooks Education, an innovative EdTech platform that provides inclusive and engaging writing activities for children of all learning abilities. Born in the US, raised in France, and now residing in London, Olivia has a multicultural background that has instilled in her a passion for inclusivity and community. 
Committed to promoting educational equity, Olivia co-founded Baobabooks in 2020, and is now focused on leading the business growth and social impact initiatives. 
Olivia graduated with a BSc in Business Management from King's College London in 2020, and is currently completing an MSc in Business Analytics from UCL (University College London). She aspires to implement data-backed decision-making skills to enhance Baobabooks' positioning and growth as an evidence-based platform.
Olivia's journey as a leader within education began when she established an English Summer School for middle schoolers in a marginalized community in the South of France. During her university years, while driving the business development of different tech start-ups, she led a group of students to educate and raise awareness across the UK on the field of FinTech, garnering a community of over 400 students nationwide. She also spearheaded the business development of a social enterprise aimed at providing job opportunities and training for unemployed migrants in London while reducing food waste. Following her undergraduate degree she took a leap and dedicated her efforts to improving the educational opportunities through building Baobabooks.
Olivia is deeply passionate about promoting inclusivity and sparking children's imagination to facilitate learning. She is concerned by the lack of tools and environments that encourage collaboration, creativity, and agency, regardless of their background, age, or location. Her unwavering dedication to these values drives her work as she strives to have an impact within the field of education.