Generation Unmute:
Reclaiming our Future through Education
Doha, Qatar and online on 7-9 December, 2021
Build the Future of Education
Thousands of education stakeholders and innovators from around the globe are set to convene in person and online for one of the largest and most influential gatherings to shape the future of education.
WISE 2021 will take place in Doha, Qatar and virtually on 7-9 December, under the theme: "Generation Unmute: Reclaiming our Future through Education". Contributions from our community will be showcased on the WISE 2021 digital platform, on social media and in Doha.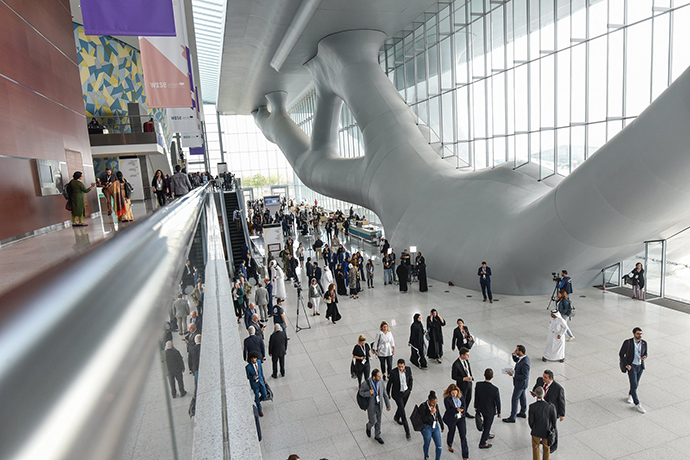 What to expect at the 2021 WISE Summit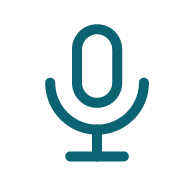 300+ speakers
Local, regional and international experts will share their insights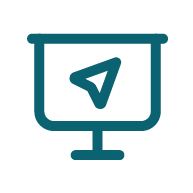 200 sessions
on a variety of topics to address education challenges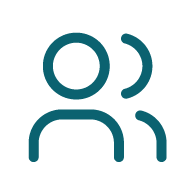 Online
and in person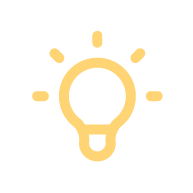 Youth Studio
A program fully curated by a group of young changemakers


More speakers will be announced regularly. Stay tuned!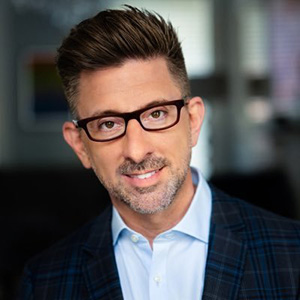 Professor, Founder and Director,
Yale Center for Emotional Intelligence, Yale University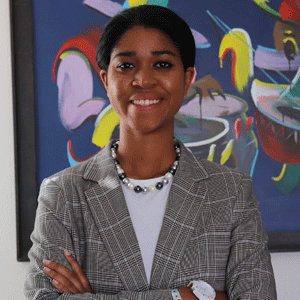 Zuriel Oduwole
Girl Education Advocate,
Film Maker & UN Climate Neutral Now Champion
In-person and online
Online only
In-person only
Theater

Plenary sessions featuring thought leaders in education, world-class experts, and influential young voices, will shed light on current global challenges affecting education. Speakers will address the audience in keynotes, special addresses, and panel discussions.


DAY 1
16:30-18:00 - GMT+3 – Opening Plenary
Generation Unmute

The COVID-19 pandemic has exacerbated some of the most pressing crises our world is facing, from growing social inequalities to a widening educational divide. The young and the underprivileged have borne the brunt of the disruption, putting their future on hold. We will listen to top experts' insights (economists, tech entrepreneurs, educators…) and youth voices, and look at the best ideas and solutions to help the "muted" generation reclaim their future through education.
DAY 2
12:00-13:00 - GMT+3 – Plenary 1
Big Shock, Big Reforms

Shocks can be a powerful catalyst for innovation, and it is difficult to imagine a bigger shock on education than the COVID-19 pandemic: Billions have been unable to access classrooms for months and students have resorted to remote learning on an unprecedented scale. How can we better leverage technology in education? How can we reinvent the relationships between students, teachers and parents? What urgent reforms must we take on so that students will recover from the disruption and thrive?
16:45-18:15 - GMT+3 – Plenary 2
WISE Awards Celebration

Stay tuned for more information.
DAY 3
09:00-10:30 - GMT+3 – Plenary 3
Education Above All Session

Stay tuned for more information.
16:45-18:00 - GMT+3 – Closing Plenary
Fixing School, Fixing the Planet

Young people face great challenges, whether it is curtailing climate change and dealing with its adverse effects or addressing the growing social inequality pervasive in many societies. In facing these challenges, what is the role of education? How can education systems help prepare students for an uncertain future and provide more equal opportunities? What are the skills, qualities, and knowledge that education should help them develop?
WISE Studio

The WISE Studio will display panel discussions, and chats where experts from around the world will discuss the future of edtech, the well-being of students and teachers, the relevance of higher-ed, the importance of ethical leadership and learning ecosystems, among others.


DAY 2
09:00 - 09:30 - GMT+3 – Fireside chat
Generation Start-Up: How Digital Learning Is Transforming Education

Our entry into the fourth industrial revolution has been driven by rapid advances in digital technologies such as AI and big data. As a result of this tech disruption, education has begun to accelerate its efforts toward supporting an increased demand for skilled and tech-savvy employees through the development of emotional intelligence rather than cognitive ability alone. This session's objective will be to understand how we can leverage edtech to change the way we approach teaching and learning experiences to advance these skills.
09:30 - 10:30 - GMT+3 – Panel
Is Higher Ed still valuable?

Higher education faces many issues: a mismatch between the skills graduates learn and those their prospective employers seek; a contribution to amplifying social inequalities rather than reducing them; a diminishing return on investment for university degrees; a limited contribution towards sustainability and the rising competition from new actors in education, including private companies. Yet, no common alternative to universities has clearly emerged. As the COVID-19 pandemic puts our health, economic and education models under stress, how can universities reinvent themselves? How can they contribute not only to skilling young graduates to start their careers but also participate in lifelong learning?
10:30 - 11:00 - GMT+3 – Fireside chat
Learning to Be Well: Prioritizing Well-Being of Students, Teachers and School Leaders

Well-being is critical for leading a meaningful and productive life. Fatigue, lack of motivation and burnout among students, teachers and school leaders are more common than ever before due in part to the impact of the COVID-19 pandemic. So, we must ensure the well-being of the school community members who constantly deal with stress, overwork, and competing demands in and out of school. Join us to explore factors that impact the well-being of the school community, strategies that can be used to enhance it, and lessons learned from experiments in different parts of the world.
11:15 - 11:30 - GMT+3– Fireside chat
Reaching the Most Vulnerable: Public-Private Partnerships Are Key

Education is one of the key levers to change poverty into opportunity, yet, the most disadvantaged suffer from the greatest lack of access to quality education. The COVID-19 pandemic has exacerbated this through an unprecedented disruption to education. In this context, Public-Private Partnerships (PPPs) are playing a growing role to fund and deliver education across the world. This presents both great opportunities and challenges: How can PPPs be leveraged to get funding where it's needed the most? How can they be a force for equity rather than inequality? How should the monitoring of results improve to ensure the best outcomes?
13:45 - 14:45 - GMT+3 – Panel
Transforming Schools into Powerful and Equitable Learning Environments

Recent social justice movements like #MeToo, #BlackLivesMatter, and #FridaysForFuture have demonstrated the increasing public demand, particularly among youth, for leadership driven by ethics and accountability. In education, like in politics, ethical leadership requires respect for values and the dignity of others. It calls for schools to nurture cultures of equity, fairness and respect for our community and planet. In a world that is afflicted by multiple ongoing "pandemics" beyond COVID-19 – including environmental devastation and climate change, social injustice, poverty, and financial inequality – how can we ensure that schools are places where ethical leadership is being both modeled and taught?
14:45 - 15:15 - GMT+3 – Panel
Fulfilling the Promise of Personalized Education: Where We're Going

There is great potential when it comes to unpacking some of our long-standing teaching and learning challenges through edtech, and it is worth discussing what personalized learning in this new era of digital education looks like. However, technology should not be the beginning and end of the modern learning experience, but rather, should provide teachers with enough space to humanize the learning experience for their students. How are teachers' roles evolving as a result of increased technology in the classroom? How does it change the way we leverage EdTech?
15:15 - 15:45 - GMT+3 – Panel
Redesigning Education: New Models to Drive School and System Transformation

In 2015, Irina Bokova, Director General of UNESCO, anticipated the disruption wrought by the COVID-19 crisis when she said education today must be about "learning to live on a planet under pressure." This entails cultivating skills to thrive in all facets of life – socially, economically, physically, and mentally. Six years later, spurred by the pandemic, educators around the world are deploying innovative solutions to shape the next class of global citizens and leaders. What are the building blocks of future-literate leadership? How can we use this once-in-a-generation crisis to reimagine learning to be both relevant and impactful today and tomorrow?
15:45 - 16:15 - GMT+3 – Fireside chat
Learn to Work Together: Building Robust Multi-Stakeholder Partnerships

During school shutdowns caused by the COVID-19 pandemic, millions of students relied on digital and physical assets from different sectors of society. This highlighted how much collaboration among the private sector, civil society and government can offer learners a more diverse range of opportunities. This collaboration also benefits the institutions themselves through knowledge sharing and the optimization of resources and infrastructure. But solid multi-stakeholder partnerships face significant hurdles before they can be successful. Experts will discuss what it takes to create a shared vision among actors from different backgrounds and initiatives—who may even operate in different geographic locations.
DAY 3
09:00 - 09:30 - GMT+3 – Fireside chat
A Leap Forward: The Evolution of Edtech and Learning Ecosystems

The recent pandemic has allowed for a proliferation of online programs and new edtech that has redefined the modern learning experience. Over the next decade, we could continue to see significant transformations within the education sector, but this requires a cohesive ecosystem that includes well-designed policies, funding to support access to new innovation, and above all else, effective models of partnership building between schools and technology providers. This session will explore how we can build multi-level ecosystems capable of leveraging broad networks of expertise that empower all education stakeholders to be drivers of innovation.
09:30 - 10:30 - GMT+3 – Panel
No Expiration Date: Making Learning Lifelong

The capacities to upskill and reskill, to learn, unlearn and relearn, are increasingly important. This is clear in the job market, where the skills employers demand are often mismatched with those of young graduates and where people's careers and competencies are constantly evolving. At the same time, many education systems are still struggling to provide learners with basic literacy. How can we then develop strong lifelong learning frameworks that help the most vulnerable? How can we leverage digital learning and edtech? How must formal education reinvent itself to collaborate with other actors in supporting lifelong learning?
10:30 - 11:00 - GMT+3 – Fireside chat
Innovation Station: Insights From the 2021 WISE Awards Winners

Every year, the WISE Awards celebrate and support the work of outstanding education initiatives. From fostering social and emotional learning to improving teachers' training and basic literacy outcomes across the world, this year's winning projects deliver important contributions to education through innovative solutions. This session is a great opportunity to hear from three of our 2021 WISE Awards winners, as they exchange ideas and explore innovative, practiced approaches to current matters both in and outside of the classroom.
11:00 - 11:30 - GMT+3 – Panel
Fostering Well-Being Through Pedagogy

The pedagogies educators adopt in the classroom reflect the priorities of their schools and education systems. Although academic achievements are usually a top priority, well-being has recently garnered more attention than before. Therefore, pedagogies that focus on fostering well-being in our schools and enhancing our students' social and emotional learning are paramount. Teaching competencies such as empathy and compassion require a whole-school approach that involves parents and the community. This panel will discuss the importance of student well-being and how to use pedagogies to foster student well-being and enhance their social-emotional learning.
13:45 - 14:15 - GMT+3 – Fireside chat
Leading for Change: Lessons From Women Trailblazers

The COVID-19 pandemic put gender inequality in the global spotlight. Women and girls have suffered disproportionately across key indicators—ranging from education and employment to physical welfare—,setting back decades of work and investment towards gender equality. Estimates suggest as many as 20 million girls may never return to school because of prolonged closures. Another 54 million women and girls were eliminated from the workforce in the pandemic's first year, marking the greatest decline in female labor force participation since World War II. How can we shift the trajectory, putting women and girls at the center of post-COVID recovery efforts?
14:15 - 14:45 - GMT+3 – Panel
Fostering Emotional Intelligence in an Era of Educator Burnout

Emotional intelligence is the ability to understand and manage your own emotions and those of the people around you. Having emotional intelligence is critical for the success of educators. With many educators working under stress for prolonged periods of time, some can easily get exhausted and demotivated, leading to burnout eventually. Since educators face multiple challenges, it is critical to ensure they are able to manage their daily workloads, meet their expected outcomes, and flourish as individuals in highly interactive settings. Join us as we discuss how to improve schools and the retention of educators through emotional intelligence.
14:45 - 15:15 - GMT+3 – Fireside chat
Micro-Credentials: Making Different Types of Learning Experiences More Portable

Learning does not happen exclusively in schools and universities, so why should we look only at diplomas as proof of knowledge and skills? Recognizing learning experiences delivered beyond the formal education settings can be a powerful tool for equity and inclusion. Join this session to learn how technology has been helping to broaden the paths towards obtaining learning and skill credentials and to discuss the implications of this transformation: how can different stakeholders agree on common standards for the skills acquired by learners in the job market and in different education settings?
15:15 - 15:45 - GMT+3 – Fireside chat
Innovation Station: Insights From the 2021 WISE Awards Winners

Every year, the WISE Awards celebrate and support the work of outstanding education initiatives. From fostering social and emotional learning to improving teachers' training and basic literacy outcomes across the world, this year's winning projects deliver important contributions to education through innovative solutions. This session is a great opportunity to hear from three of our 2021 WISE Awards winners, as they exchange ideas and explore innovative, practiced approaches to current matters both in and outside of the classroom.
15:45 - 16:15 - GMT+3 – Panel
Women in Education: Breaking the Glass Ceiling

Women play a fundamental and invaluable role in developing thriving communities and economies. Yet, they continue to face major obstacles to access quality education, which is essential for them to develop and express their potential. This has been compounded by the COVID-19 pandemic, which saw millions interrupt their studies as a result of school closures. Without education, other barriers to gender equality, ranging from work, to health and well-being, are much harder to break through. Join us in this session as we examine on-the-ground lessons and solutions to break through the glass ceiling, leveraging education to empower women and girls as change-makers.
Youth Studio

This is a stage fully curated by a group of young changemakers in education. They will invite experts and young leaders from around the world to discuss the importance of climate education, addressing fake news, protecting students' mental health, transitioning to the job market, and many more topics.


DAY 2
09:00 - 09:30 - GMT+3 – Spotlight Talks
Learning to Care: Educating for Sustainability

The research is clear: we need swift and decisive action across all levels to fight climate change and its consequences. But taking care of the planet goes hand in hand with taking care of others. Safeguarding the environment and protecting cultures are intrinsically linked: the notion of "care" is at the heart of any action to ensure a sustainable future. Can care be taught? How can we trigger a durable change in our relationship with others and the planet? And going further, what are the experiences that can help learners become caregivers for others and the planet?
09:30 - 10:30 - GMT+3 – Panel
Planet Ambassadors: Youths Are the Best Educators

"Knowledge is power": this is particularly true concerning climate change. Educating about the corrective actions that we need to take is the real trigger for change. The youth—who will inherit our legacy of success or complacency in fighting climate change—have a unique perspective on the climate crisis. They also have the ability to leverage new creative formats and media to share their knowledge. Join us to explore the unique role played by the youth in harnessing education to promote environmental awareness and drive sustainability.
10:30 - 11:00 - GMT+3 – Spotlight Talks
Opinions, Facts, Truth: Learning to Navigate the News

We are now familiar with the concept of fake news and aware that we are exposed to them every day. It has become crucial to learn to navigate a world where facts and truth are questioned and where misinformation reaches us easily. This is particularly true for youth movements and youth activism, which often use online resources to organize and rely on digital means to have impact, raise awareness and mobilize others. Join us in conversation with media experts from MENA and Europe to share best practices to better digest and use the information we receive and share.
11:00 - 11:30 - GMT+3 – Fireside Chat
Citizenship Education: Awakening Society to Embrace Diversity

The current challenges—be it pandemic, inequalities or climate change—call for global action. This interconnectivity exists not only at the global level but also locally within our communities. However, collaborating in multicultural environments is not a given. Citizenship education can help foster thoughtful and empathetic citizens who can take active roles in building thriving multicultural societies. Has learning to live together become a core competency? How can the youth grow the skills, mindsets, and abilities to collaborate for a better social cohesion? Speakers from various fields offer key takeaways to explore the assets of citizenship education and the role of advocates in fighting inequalities and building more peaceful communities.
13:45 - 14:15 - GMT+3 – Fireside Chat
Realising the potential of Edtech in MENA

Stay tuned for more information.
14:15 - 14:45 - GMT+3 – Spotlight Talks
"Students, You Matter"

Although everything changed with the pandemic, roles and expectations from students have remained mostly unchanged. Students are still expected to perform academically and socially the same way they did before the pandemic. With that, a new challenge has emerged; how can students perform effectively in school while still trying to process and adapt to the changes caused by the pandemic? What are some changes students can make to enhance their day-to-day lives? How can students use their skills in efficient ways to blend in a post-pandemic world?
14:45 - 15:45 - GMT+3 – Panel
Well-Being at School: Reclaiming Students' Social Lives

Similar to the disruption of the school's dynamic due to the pandemic, students' lives have drastically changed. The harmonious routine was disturbed; the key role played by social interaction in students' wellbeing was significantly compromised. Not only so, but that was the case in close to perfect settings. What happened to the children who already lived in difficult circumstances? What impact did online learning, or lack thereof, have on students' mental health? Which issues have been magnified and which have arisen after the pandemic? We take an expert look into these issues.
DAY 3
09:30 - 10:30 - GMT+3 – Panel
In and Out of School: Learning to Make an Impact

There is a 6,000-hour learning gap between middle-class children in the US and those born into poverty by the time they reach 6th grade. After-school activities, summer camps, weekend trips, family reading time all make the difference. And this applies similarly to other countries. Learning outside the school appears to be a must, for all students. And the best part is that all community members could benefit from it. What does a world where students find enrichment outside of the classroom by making an impact in their communities look like? How does this impact society as a whole?
10:30 - 11:00 - GMT+3 – Panel
Rethinking Assessment: Beyond the Exam Factory

Stay tuned for more information.
11:00 - 11:30 - GMT+3 – Panel
Changing the Game with 21st Century Skills

Stay tuned for more information.
13:45 - 14:15 - GMT+3 – Fireside Chat
Strength in Numbers: Harnessing Community-Based Learning

EdTech innovators are doing remarkable work in community-driven learning, hoping to transform education. The gap between the promise of online education and its results has led to the rise of various innovations. Among them are cohort-based courses. They are interactive online courses where students advance through the material together, in "cohorts". Remarkably, various start-ups have raised considerable funding to make this the next big trend in EdTech. Community-driven learning and cohort-based courses provide better learning outcomes than any other online learning methods. We should explore how much of a revolution this movement really is.
14:15 - 14:45 - GMT+3 – Spotlight Talks
Raising Changemakers: Equipping the Young Leaders of Today

Our current education systems are responding poorly to the needs of the youth who want to be change-makers in their own communities and beyond. However, new initiatives are addressing obstacles to innovation and disrupting the existing educational models to better serve the needs and aspirations of students. This session will shed light on bold approaches to youth empowerment, sharing ideas to better educate and equip today's change makers.
14:45 - 15:45 - GMT+3 – Panel
Supporting Young Changemakers: Engineering Change in the Society

Young change-makers have motivation, energy, dreams and love. But this is not enough. When taking action, most of them face similar challenges: a lack of 21st-century skills in curricula, a lack of global connections, the scarcity of entrepreneurship education, and tokenism. These challenges cannot be addressed only at the personal level. Could how we educate youth better reflect the saying that one is never too young to make a difference? This panel will discuss reflections on enacting better education policies and practices to support change-makers.
Partners sessions

WISE knowledge partners will share their expertise on a range of topics.


Get Involved

A series of sessions for delegates by delegates.


PITCH IT
The speaker pitches an education solution to a jury consisting of three members: an educator, a journalist or an influencer, and an entrepreneur or an innovator. The jury provides the speaker with constructive feedback and advice.

HEAR MY STORY
The speaker tells a compelling story with the opportunity to engage with the audience.

DISCUSS IT
The speaker presents a practical solution to an education challenge followed by an interaction with the audience.


A large range of experiential activities for WISE delegates to discuss issues related to five key topics: "Arts, Culture and Sports", "Education Technology", "Well-Being", "Sustainability", and "Future Trends".

The activities will include:

• Inspirational Session
An intimate conversation or a Masterclass with a high-level speaker.

• Workshop
A hands-on experience with maximum audience engagement.

• Unexpected Experience
A learning experience which can include anything from insightful information to an actual physical experience.

• Ask Me Anything
A ''reverse'' experience whereby the speaker only responds to questions from the audience.


The Summit's sessions are built around five thematic tracks.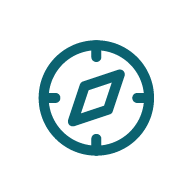 Leading for the Future:
Transforming Education to Thrive in a World of Uncertainty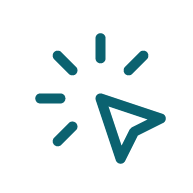 Mute/Unmute:
EdTech and the Promise of Personalized Learning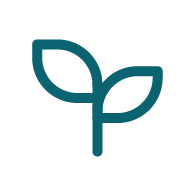 Learning to Be Well:
Putting Social and Emotional Learning at the Heart of Education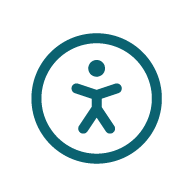 Learning for Life:
Bridging the Education to Employment Gap through Equity and Inclusion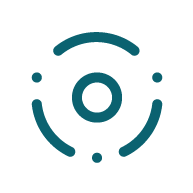 From Globalization to Glocalization:
Leveraging the Creative Potential of Local Learning Ecosystems


Would you like to share an educational solution or a compelling story with the WISE audience?
Please submit your proposal for the "Get Involved" sessions and engage with other delegates from around the world.
Three formats to select from:
Pitch It
Discuss It
Hear My Story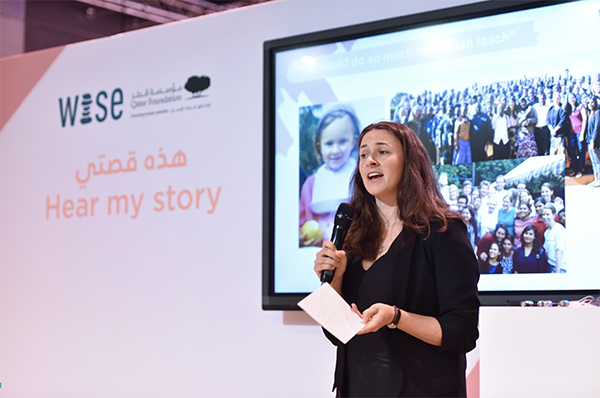 International media partners
Your health, safety and comfort is our main priority. 
We are dedicated to respecting COVID-19 health and safety measures according to public health policies in force at the time in Qatar.