The Gulf Cooperation Council (GCC) countries have recently experienced major education reforms, resulting in great achievements in learning outcomes. However, some limitations can be identified as existing gaps in access and quality of education persist.
The report identifies and compares the development of the education reform initiatives put in place in selected countries of the GCC countries, with particular focus on Qatar, The United Arab Emirates and the Kingdom of Saudi Arabia. It examines the lessons learned from these reform experiences, focusing on the key levers for supporting education outcomes. The report considers how school leaders can create or transform conditions in existing settings to improve learning for all. Finally, the report explores policy implications and outlines recommendations for education reform in the future.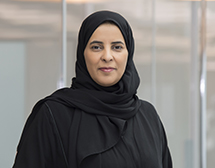 Dr. Asmaa Alfadala
Director of Research and Content Development, World Innovation Summit for Education (WISE)
Dr. Asmaa Alfadala has eighteen years of professional experience in Education. She was an Associate Policy Analyst at the RAND-Qatar Policy Institute and a Research Assistant at the Qatar National Research Fund (QNRF).
This report has been reviewed by:
Dr. Karen Edge, Department of Learning & Leadership, Institute of Education, University College London
Mr. Gerardo Lopez, Professor & Chair, Department of Educational Leadership and Policy, University of Utah
Putting Education at the Heart of Global Development