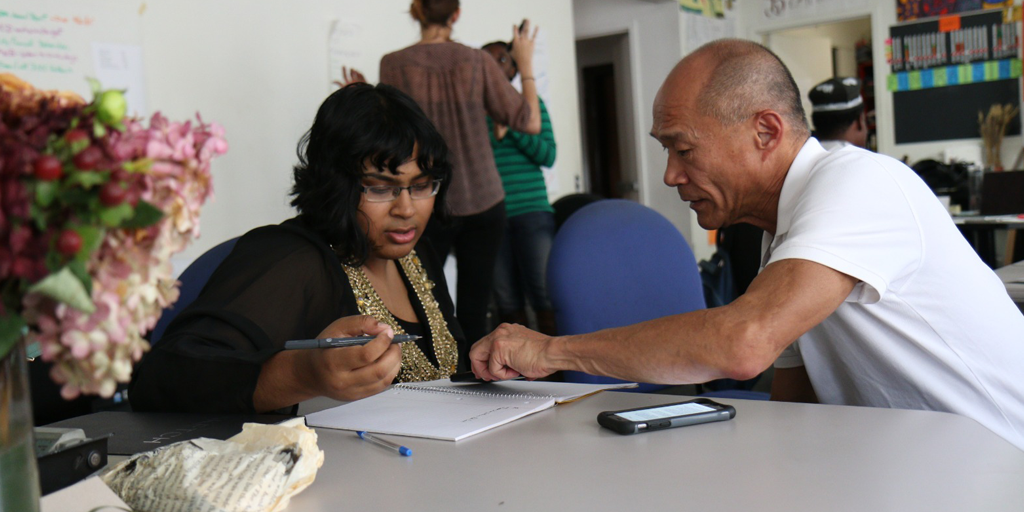 The 2023 WISE Prize for Education Call for Nominations is now open!
Nominations can be submitted through 2 December 2022 – 22 January 2023 (deadline at 13:00 GMT).
"It is our aim that this Prize should raise global awareness of the crucial role of education in all societies, and create a platform for innovative and practical solutions that might help alleviate some of the challenges which education faces around the world."
Established in 2011 by Her Highness Sheikha Moza bint Nasser, the WISE Prize for Education is the first distinction of its kind to recognize an individual or a team for an outstanding, world-class contribution to education. The WISE Prize for Education raises the status of education by giving it similar prestige to other areas for which international prizes exist –such as literature, peace, and economics.
The WISE Prize for Education Laureate, announced at the global biennial summit's Opening Plenary Session, receives the WISE Prize medal and $500,000 (US).
The WISE Prize for Education Laureates are inspiring role models for all those concerned with building the future of education as the foundation for a more secure, prosperous, and sustainable world. To learn more about the previous WISE Prize laureates please visit Laureates by year page.
2021 WISE Prize for Education
Wendy Kopp is recognized by WISE for her contribution to quality education through creating Teach For All, a diverse global network building collective leadership in classrooms and communities and sharing solutions across borders to ensure all children can fulfil their promise.
Wendy Kopp is recognized for developing through Teach For All the concept that meaningful, sustainable education change needs leaders who are rooted in their communities, and believe in the potential to transform them so as to deliver the opportunities all children deserve.
Since its creation in 2007, Teach For All has developed a benevolent ecosystem of collective leadership to ensure all children have an education that allows them to shape their future. Teach For All currently works with partner organisations s at grassroots level in 61 countries around the world. They inspire their countries' outstanding graduates and professionals from all fields to channel their passion towards expanding opportunities for children. These individuals commit to two years teaching in the schools and communities where they are needed most. With on-going support from local partners these teachers become effective classroom leaders and determined advocates for their students, grounded in their teaching experience and deep belief in the potential of every child.
These extraordinary teachers go on to become educators, policymakers, advocates and entrepreneurs. Alongside others they are working to change the systems that deny many young people the opportunities everyone deserves. Since its inception the partners in the Teach For All network have collectively placed over 104,400 recruits across 6 continents and is currently supporting 1.1 million young people to develop the skills and knowledge they need. 75% of these teachers continue working to expand opportunities as children as alumni – whether as teachers within schools or as activists working beyond the classroom for equity in education. 
To learn more about the nomination guidelines and selection process, refer to the questions below. 
2019 Laureate: Larry Rosenstock

Larry Rosenstock is CEO and founding principal of High Tech High, a network of sixteen K-12 public charter schools in California, and is the Special Advisor to the President of the HTH Graduate School of Education. Larry taught carpentry in urban high schools in Boston and Cambridge and was principal of the Rindge School of Technical Arts, and of the Cambridge Rindge and Latin School. A member of the Massachusetts and U.S. Supreme Court Bars, he served as an attorney at the Harvard Center for Law and Education, and was an instructor at the Harvard Graduate School of Education and at the University Of California at Berkeley. He directed the federal New Urban High School Project. 
2017 Laureate: Dr. Patrick Awuah, Ghana

Dr. Awuah co-founded Ashesi University in 2002, established as one of Ghana's premier universities. Overlooking the capital city, Accra, Ashesi is home to nearly 900 students who are poised for leadership in growing entrepreneurial sectors across Africa as well as in building responsible government.
Dr. Patrick Awuah's vision for Ashesi is driven directly by a determination to build a standard of leadership motivated not by the promise of entitlement but by a strong sense of community responsibility for the greater social good.
2015 Laureate: Dr. Sakena Yacoobi, Afghanistan
Dr. Yacoobi founded the Afghan Institute of Learning (AIL) in 1995 in response to the lack of education and healthcare in Afghanistan.
When girls' education was banned under Taliban rule, the AIL organized underground home schools for 3,000 girls across the country. AIL offers teacher training programs for Afghan teachers in Pakistan and Afghanistan, with continuous training allowing them to deepen and strengthen their skills.
2014 Laureate: Ms Ann Cotton, United Kingdom
The 2014 WISE Prize for Education was presented to Ms Ann Cotton, Founder and President of Camfed.
In 1993, Cotton founded the Campaign for Female Education, which sponsors programs designed and implemented by communities to fully suit their unique needs. The organization takes a holistic approach by working in partnership with all the constituencies that influence a girl's education and life choices to break the cycle of poverty, child marriage, high birth rates, and high rates of HIV/AIDS.
2013 Laureate: Ms Vicky Colbert, Colombia
Ms Vicky Colbert, winner of the 2013 WISE Prize for Education, is Founder and Director of Fundación Escuela Nueva.
Ms Colbert recognized that education is the keystone of human development. Combining her experience as a researcher, policy maker, and social entrepreneur, Ms Colbert's initiative brought student-centered methods to neglected regions of Colombia. 
2012 Laureate: Dr. Madhav Chavan, India
Dr. Madhav Chavan, Co-founder and CEO of Pratham, the largest education NGO in India, won the WISE Prize for Education in 2012.
Dr. Chavan devised a simple formula to bring basic education to millions of under-privileged children in India. The organization's programs are now active in 17 of the country's 28 states. Pratham's initiatives address the pre-school education needs of both in-school and out-of-school children –including computer literacy, vocational training, and special programs for vulnerable and working children.
2011 Laureate: Sir Fazle Hasan Abed, Bangladesh
The innaugural WISE Prize for Education was presented to Sir Fazle Hasan Abed, Founder and Chairman of BRAC, one of the world's leading development organizations.
For over 40 years, BRAC has contributed directly to the education of more than 10 million students, from pre-primary through secondary levels. Now active in nine other countries in Asia, Africa, and Latin America, BRAC is one of the largest non-governmental organizations in the world.