The author elaborates on his previous work, How to Run a Government (2016), to offers guidance for policymakers and education ministries seeking to implement education reform for improved student outcomes. It focuses on adopting a mindset of delivering results, which will be of value to governments and educators, and frames a practical approach to reform grounded in establishing clear objectives and pursuing them systematically, efficiently and in a timely way. Sir Michael draws on his wealth of experience during his time as chief adviser on delivery under former UK Prime Minister Tony Blair, and adviser on system reform to the chief minister of Punjab in Pakistan. In addition, he looks to previous cases of successful reforms and illustrates how these can serve as examples. Cases are given from a diverse range of countries including Canada, Finland, Jordan, Malaysia, Pakistan, the United Kingdom, and the United States.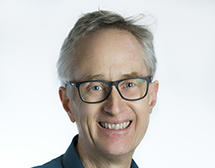 Sir Michael Barber
Founder and chairman at Delivery Associates and chair of the Office for Students, Higher Education Funding Council for England
Sir Michael Barber is a world-leading authority on the effectiveness of government.
This report has been reviewed by:
Prof. Louay Constant, Policy Researcher at RAND Corporation and Professor at Pardee RAND Graduate School
Prof. Gwyn Bevan, Professor of Policy Analysis, Director of MSc in Public Management and Governance at the London School of Economics and Political Science
Putting Education at the Heart of Global Development