Abbas Mahmood
Student of Strathmore University

Kenya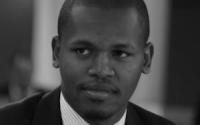 Abbas is an Accounting student at Strathmore University, Kenya.
 
He is the Co-Founder of Wikimedia Kenya, a non-profit project aimed at improving access, participation and support for free educational initiatives in Kenya, such as Wikipedia. With Wikimedia Kenya, Abbas recently instigated the Wikipedia for Schools project that was aimed at supplying offline versions of Wikipedia across schools in Kenya and Tanzania so that students and teachers can have access to relevant educational content without the need for Internet connectivity. Abbas is also an editor for the Swahili and English Wikipedia.
 
Abbas is interested in free content, the Internet, culture and travel. He is a member of Mozilla's Drumbeat Community and is involved in the starting up of a Creative Commons Kenyan chapter.
 
As a WISE Leaner, Abbas was a speaker at the 2011 WISE Summit.