Adejire Bademosi
Student

United States of America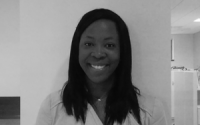 Adejire Bademosi is a senior at Boston College majoring in International Studies and Economic Development. A Maryland native, Adejire has been an advocate for over 13 years. Much of her experience stems from her political and research positions at county, state, and international levels.
In 2008, Adejire became the first African American woman elected as a student on the Howard County School Board with partial voting rights. In this capacity, Adejire represented over 250,000 people. During her tenure, Adejire increased youth participation in policy committees, which was recognized in 2009 by Time magazine. 
In response to statistics of women in leadership positions, Adejire created FoundHER in 2010, a nonprofit that empowers girls and women to become leaders. In 2010, Adejire was recognized by the White Ribbon Alliance as one of 50 Young Champions for Women for her efforts both locally and internationally. 
In 2012, Adejire was appointed to the State Farm Youth Advisory Board where she develops and implements a $5 million philanthropic program. Recently, she consulted during the Neighborhood Assist $1 million campaign with the National Basketball Association.
In 2012 and 2013, Adejire traveled to five continents and lived in three countries where she interviewed and researched the economic development of girls and women in the United States and abroad. 
This summer Adejire was named one of "24 Under 24 Youth Changemakers" in the United States. Outside of entrepreneurship, Adejire enjoys cooking, traveling, film and languages. She's excited and humbled to bring her passions and interests to WISE Learners' Voice.