Ahmed Almeer
Student of Medicine of Weill Cornell Medical College in Qatar

Qatar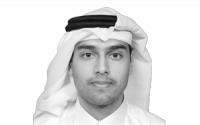 Ahmed is a second-year medical student at Weil Cornell Medical College in Qatar (WCMC-Q). He made his decision to pursue medicine at an early age after gaining an appreciation for the mechanical complexity of the human body and insight into the emotional and social aspects of a medical career. Currently, he is part of the admissions and curriculum committees of the Pre-medical program at WCMC-Q, which he graduated from in 2012.
Ahmed is also a WISE Learner and was part of the Learners' Voice Program at the 2012 WISE Summit where he spoke on a panel entitled "Identifying What Works in Environmental Education". As part of Learners' Voice, he also participated as a speaker in the "Global Challenges and Opportunities Facing Children, Youth and Families" conference held at Wheelock College in Boston on the panel "Diabetes – The Silent Worldwide Epidemic". In addition, he has performed many public speaker roles for his college.
Alongside his medical education, Ahmed has actively participated in many extracurricular activities including environmental awareness campaigns, fundraisers for charity and debates. Most recently, he took part in the 2013 edition of the World Universities Debating Championships (WUDC) in Berlin and in the 2013 Qatar National Debating Championships, where he received a Top 10 Speaker award.
Ahmed hopes to train in a world-class hospital and specialize as an orthopedic surgeon in the future. His ambition is not only to heal, but also to inspire a new generation of talented Qatari youth.