Ahmed Baghdady
Research Manager, WISE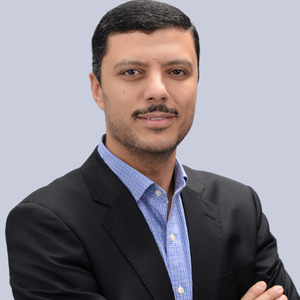 Ahmed Baghdady (EdD) is an education and research management professional with twenty-five years' experience in education, research, capacity building, strategic planning and institutional development. He currently serves as the Manager, Research and Content Development at the World Innovation Summit for Education (WISE), an initiative of Qatar Foundation for Education, Science and Community Development. Ahmed has been with Qatar Foundation for twelve years where he held research and program management positions including six years in the RAND-Qatar Policy Institute (RQPI), a partnership between Qatar Foundation and the RAND Corporation, where he led and supported various policy studies. 
Prior to joining Qatar Foundation Ahmed has held program management positions with the Institute of International Education (IIE) in Qatar and AMIDEAST in Egypt for seven years. He started his career as an instructor of English in 1995 and has taught a variety of English language and teacher training programs to university graduates and working adults for five years at several institutions in Egypt including the American University in Cairo.
Ahmed has Master (MSc) and Doctor of Education (EdD) degrees in Educational Leadership from the University of Leicester in the UK. His research focuses on the leadership dynamics in university international branch campuses (IBCs) and their implications on policy and practice. Ahmed has co-authored several research reports in addition to a few single-author publications on topics related to education policy, leadership and governance. Ahmed has presented in regional and international conferences on higher and transnational education topics.