Anna Lina Evanne Nowak
Student

Netherlands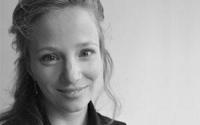 Evanne Nowak was born in the Netherlands in 1988. She is passionate about the field in which education meets the arts, ethics, human rights and international development. She holds a Bachelor's degree in Theater & Education from the Utrecht School of the Arts (Netherlands) and a Master's degree in Theater & Global Development from the University of Leeds (UK).  She is currently studying for an M.A. in Humanistic Studies, exploring contemporary issues dealing with ethics, worldviews and the way we give meaning to life.
Evanne is enthusiastic and ambitious when it comes to the use of theater for social change in contexts of global development and conflict transformation. At the age of 19 she has set up her own foundation to undertake theater projects on HIV/Aids in the Netherlands and Uganda.  Besides Uganda, she has been working as a drama teacher in Kenya, Costa Rica, Northern Ireland, the UK and Nepal as well as in the Netherlands. She has been working with varying groups such as prisoners, former combatants, victim support groups and young people. As a teacher, she is eager to stimulate critical thinking, explore existential issues and promote empathy and understanding.
In all these varying contexts she believes that (arts) education is a powerful force to foster processes of (inter)connection, empowerment and personal development. She is very enthusiastic about the opportunity WISE is giving her to discuss and advocate for the importance of creativity, participation and global citizenship education on the world stage of education policy. With her background, she hopes to make a creative, innovative and energetic contribution to the program.