Arinya Talerngsri
Chief Capability Officer and Managing Director, Southeast Asia Center (SEAC)

Thailand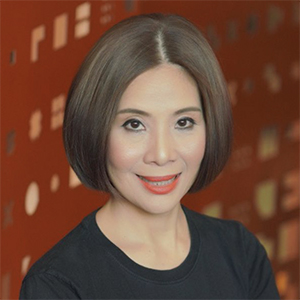 Arinya is the Chief Capability Officer and Managing Director of Thailand's SEAC. She is a lifelong learner and student of how all forms of education must continuously transform to help people stay relevant in an ever faster changing world. For almost 30-years she has led, and when required, re-created her organization to build new educational approaches Thailand's future requires.
Arinya has a passion for combining knowledge, educational technology, and modern learning experiences into an integrated Lifelong Learning Ecosystem. She is currently raising awareness, understanding, and experimentation in how Thai people from all generations and parts of society can apply Lifelong Learning principles to improve their capabilities, satisfaction, and lives.
Her goal is to empower as many lives as possible because she believes everyone must continuously learn and grow. Her latest initiative provides all Thai people the chance to invest in themselves to uplift their opportunities.