Ms Caroline Aebersold
CEO, The Song Room

Australia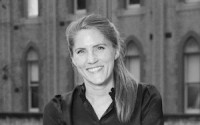 Caroline Aebersold has worked in leadership positions in the not-for-profit sector for over 15 years and is CEO of The Song Room. She is also the Deputy Chair of Suicide Prevention Australia, having served on the board for several years. As a psychologist she specialized in suicide prevention in a range of roles including counseling, provision of specialist training programs, managing community services and consulting to government, community and corporate clients.
Since joining The Song Room as CEO in 2005 her expertise in strategy, governance and organizational development has led to more than tenfold growth, taking it from a small regional charity to a national organization. She has directed strategic planning, the national roll-out of programs, a diverse funding regime and development of an organizational structure with talented staff.
Ms Aebersold also takes an active interest in the social sector and law. She is currently completing a doctoral degree in law at Monash University and has worked on a range of projects focusing on law and the community and mental health sectors, including work with the Family Court of Australia.