Ms Catherine McCarthy
Commissioning Executive BBC of BBC Media Center

United Kingdom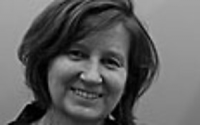 Catherine McCarthy is a BBC executive, with a background at the BBC in commissioning and executive production. Her previous experience at the BBC has included commissioning some of the BBC's biggest landmark TV and multi-platform projects, including TV series in the areas of science, natural history and the arts, such as the award-winning BBC One series, Frozen Planet, Life in the Undergrowth andLIFE.
Originally a trained teacher, Catherine began her career at the BBC in BBC Learning as an Education Officer. Following a series of production attachments,  she moved to commission daytime TV programs.  She set up the BBC's night time-learning service,BBC Learning Zone, before working as a Commissioner for the BBC and The Open University partnership. In this role she commissioned a wide range of factual and specialist factual programs and projects, working across the BBC on television, radio and online to develop innovative and inspiring content.
Most recently she was Head of the award-winning BBC Janala Project, for which she spent a year working in Dhaka, Bangladesh for BBC Media Action. BBC Janala is a multimedia project and is part of the wider English in Action project which uses innovative media to reach millions of people in Bangladesh with English-language learning. Over the year she oversaw the launch of a progressive English language course across all content platforms which generated huge responses from the target audience.
Since returning to the BBC earlier this year, Catherine has been involved in launching a major BBC project called Safeguarding BBC Values. Its purpose is to ensure that the BBC's core editorial values of trust, independence and impartiality are at the heart of all BBC content across all platforms, including Twitter, Facebook and user-generated content.
Catherine is a mentor for Documentary Campus, a global project to develop ideas and new talent in television and film-making. She is also a regular speaker at many events and conferences around the world, including Sheffield International Film Festival. She is an Advisory Member of the European Broadcasting Union's Education and Science group, and a Governor at the Evelina Hospital School in St. Thomas's Hospital, London.