Ms Cecilia D'Oliveira
Executive Director of Massachusetts Institute of Technology

United States of America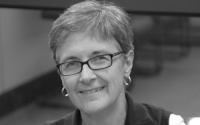 As Executive Director of OpenCourseWare (OCW) at MIT, Ms. d'Oliveira provides leadership for the institution's highly acclaimed OCW program. She heads a staff of 25 professionals who work with MIT faculty to publish MIT's educational materials for free and open access and with external groups to advance the adoption of the opencourseware approach worldwide.  As Technology Director for OpenCourseWare, from 2002 to 2007, she implemented the technical infrastructure supporting OCW publishing and worldwide distribution. 
Ms. d'Oliveira is a member of MIT's Council on Educational Technology and works closely with MIT faculty and staff on issues related to educational technology innovation, implementation and support on the MIT campus. She has been a member of the MIT community for over 30 years, initially as a student and subsequently in professional roles which have focused on the use of technology in support of MIT's education, research, and administrative programs.  She has had the opportunity to be involved in the introduction of many high-impact innovations to the MIT campus including computer networking, email, the Web, e-commerce, and most recently, OpenCourseWare.
Ms. d'Oliveira received a Bachelor of Science in Electrical Engineering and Computer Science from MIT and a Master of Science in Management from MIT's Sloan School of Management.