Dana Al-Anzy
Student, Georgetown University, School of Foreign Service

Qatar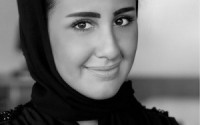 Dana is a second-year student pursuing a Bachelor's degree in Foreign Service at Georgetown University's School of Foreign Service in Qatar. She plans on majoring in Culture and Politics. With her major, Dana hopes to be able to connect and integrate her knowledge of Qatari culture into the diverse cultures she plans to engage with in the future. Already on her mission to raise the Qatari flag in the name of education, she has taught English to high-school students in Sri Lanka and Malaysia. 
As a member of the Reach Out To Asia Youth Advisory Board since 2009, she was a part of the 2011 United Nations Alliance of Civilization conference and the 2012 UN-COP18 conference, which led to a meeting with H.R.H. Charles, Prince of Wales, to discuss further collaboration between Qatari and British youth on the issue of climate change. 
Passionate about women's empowerment and children's right to education, she was the first Qatari female to climb to the summit of Kilimanjaro in Africa under the Elevate to Educate project through ROTA with a team of 12 climbers, raising an estimated two million for the rejuvenation of the education sector in Gaza. 
Her TedxYouth@Doha talk "More Than A Label" illustrates her passion for establishing the presence of strong women within the GCC and MENA region. Her perseverance and deeply rooted belief in the importance of education won her His Highness Sheikh Tamim bin Hammad Al-Thani's gold medal national award for Academic Excellence in 2013. Through her accomplishments, she wishes to inspire youth within Qatar and the MENA region to support her cause of facilitating children's access to education around the world and empowering other women to pursue their dreams.