Danxi Shen
Project Officer, Shorelight Education and Northeastern University

China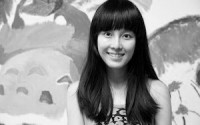 Born and raised in Hangzhou, China, Danxi Shen has gone through a global learning journey in China, Japan and the United States. She aspires to develop and promote innovative education programs that are relevant to the shifting challenges faced by young generations in developing countries.
Danxi's passion for education burgeoned from her endeavor to build school libraries and integrated reading courses in rural China as a college sophomore. After earning a dual Bachelor's degree in English and International Relations from Peking University and Waseda University, she founded Dean D'Art, a volunteer organization that has brought drama and arts education to over 300 migrant children in Beijing.
She continued to explore innovative education models through her graduate studies in the International Education Policy program at Harvard Graduate School of Education, where she focused on education program management and social entrepreneurship.
During and after Harvard, Danxi has leveraged her learning to consult for digital learning projects in Mexico, conduct blended learning research at Harvard, and is currently working at Shorelight Education and Northeastern University to design and promote a competency-based university curriculum for students across cultures.