Esther Christine Mc Farlane
Teacher and Master's Student

South Africa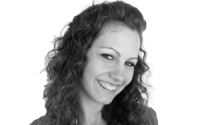 Esther McFarlane is currently a full-time teacher at Claremont High School in Cape Town, South Africa. This school is specifically aimed at developing learners from disadvantaged backgrounds who show academic potential in Mathematics and Science. She chose to teach there because she believes in education's ability to emancipate and empower those who have suffered from years of discrimination and inequality.
Concurrently with her teaching career she has embarked on her Master's degree in Educational Administration, Planning and Social Policy at the University of Cape Town. She enrolled for the policy stream in order to equip herself for broader involvement in the education system. She envisages an education system which will offer equal and empowering education for all South Africans.
Her passion for education and social intervention extends beyond the borders of her own country. She has been involved in AIDS-prevention and food-relief initiatives in Swaziland and Zimbabwe as well as teaching programs in schools and orphanages in South Africa, Mozambique, Lesotho, Zambia, Tanzania, Bosnia and India. Through these initiatives she has worked with international as well as local organizations and has experienced the value of collaborating across borders.
During the time she served on the Student Representative Council of Stellenbosch University she was involved first-hand in mitigating the difficulties some students face while studying at tertiary institutions. She is currently involved in establishing a Cape Town branch of the NGO ECHO Youth Development. The NGO aims to establish communities where privileged and underprivileged young adults stay together in communes. The aim is to provide homes and further education opportunities for students who receive no support from home. The privileged young adults hold normal day jobs and support the underprivileged financially, but also, most importantly, emotionally and academically.