Farahnaz Ghodsinia
Law Student, University of the Philippines

Philippines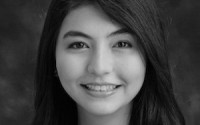 Farahnaz is currently a law student in the University of the Philippines. She acquired her undergraduate degree from the same university; she graduated Magna Cum Laude.
She is also the President of the tenth National Youth Parliament, the Philippines' biggest parliamentary gathering of youth leaders. It is a platform to craft and lobby policy recommendations that address youth issues. One of the resolutions they passed supports the "Abot-Alam" Program–a nationwide educational program that targets Out-of-School youth.
Having studied in a Catholic girls school for almost a decade, Farahnaz has been exposed to various faiths and culture. Being the only Muslim and Maranao student in her batch (Maranaos are an ethnic minority), she has, at an early age, realized the importance of unity amidst diversity. All people are born equal and, by staying united, a society can better attain peace and equity for all.
Through the venture "Children of Mindanao", she participates in reaching out to children from minority communities. Its goal is that more children–regardless of religious and ethnic affiliation–learn together in peace.
In 2014 she was awarded by the US Federation of UNESCO Clubs to visit the United Nations, New York, where she received support to further such advocacy. Senator Bill Perkins of New York State has likewise awarded her and other foreign young leaders with a "Certificate of Achievement".