Mr. Henry Motte-Muñoz
Founder and CEO, Edukasyon.ph

Philippines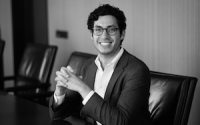 Henry Motte-Muñoz was born in Paris, France to a Filipina mother and French father. He was raised between Paris, London, Zurich and the Philippines. Growing up, Henry always had the heart to help make the Philippines a better country.
Henry received his Bachelor degree in Economics and Economic History at the London School of Economics in 2007. He pursued his MBA at the Harvard Business School under a scholarship from Bain Capital, and graduated in 2013 with distinction.
Acknowledging his contributions to society through his efforts as a social entrepreneur, Henry has been recognized by the Forbes list of 30 Under 30 Asia Social Entrepreneurs, Asia Society 21 Young Leaders and the Harvard Business School Social Enterprise Institute.
As co-funder of Bantay.ph, Henry envisioned an active citizenry that is educated through advocacy projects and its online platform which promotes good governance and citizen rights. Their mission is to uplift the standard of government service and increase citizen engagement.
In 2013, he established Edukasyon.ph, a social enterprise in the Education Technology sector based on the belief that every student has the right to a quality and relevant education that leads a career. Through its website and career clinics, Edukasyon.ph empowers students by giving them choice, advice and convenience in finding the right school for their dream career, believing this is the most efficient and scalable way of reducing youth employment and the job-skills mismatch.