Hisham Hassan
Student, Georgetown University's School of Foreign Service in Qatar

India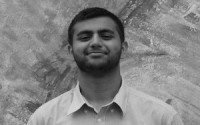 Hisham hails from the South-Indian state of Kerala and has lived his entire life in the Khaleej. He is proud to have grown up in such rapidly transforming societies with very varied cultural landscapes. He also considers himself lucky to have engaged with people from diverse backgrounds starting at a very young age. His love for people and their stories has led him to want to pursue a career related to public service and thus join Georgetown University's School of Foreign Service in Qatar (SFS-Q) as an International Politics major. 
Besides academics, Hisham is heavily involved with multiple social justice initiatives at SFS-Q. Chief among them is his role in co-leading the Hoya Empowerment & Learning Program (HELP), a club which seeks to better integrate low-income migrant workers into the broader community through the power of education and language literacy. The club is currently comprised of over fifty volunteers who devote their time to teaching, building curricular resources, organizing events, and reaching out to local schools and universities who may be interesting in launching similar programs. 
As a WISE Learner, Hisham hopes to build on his experiences and be inspired to contribute to an idea that has the potential to truly impact the educational landscape in Qatar.