Ibrahim Al-Emadi
Medical student of Weill Cornell Medical College, Qatar

Qatar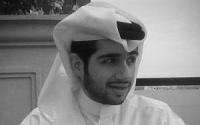 Ibrahim is a medical student at Weill Cornell Medical College in Qatar. He was born in Qatar and lived in the USA and the UK for the first four years of his life. He graduated from high school in Qatar.
 
Ibrahim believes that children and young people have much to contribute to their world. As a result, he was part of the "Al-Talae Center" which designs and organizes programs for boys between 10 and 12 years old. These programs help youngsters explore different aspects of life. As part of this program, Ibrahim traveled with the children to Malaysia, the UAE, Bahrain and the USA. 


 
As a WISE Learner, Ibrahim took part in the Pre-Assembly and the 11th Youth Assembly at the United Nations in New York, from July 28 to August 3, 2012. During the Assembly, Ibrahim co-founded the group initiative "Learners for Haiti" that won a Resolution Project Fellowship.