Jamesly Pierre
Student

Haiti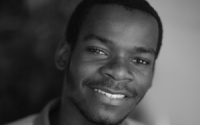 Jamesly Pierre was born in Limbé, Northern Haiti. Despite earning top grades throughout secondary school, university was initially out of the question for Jamesly when he graduated among the best students in his class. However, thanks to his excellent high-school grades, in 2009 he received a competitive merit and need-based scholarship from the Haitian Education and Leadership Program which allowed him to take the first step toward his dream of majoring in Finance. He is now a fourth-year student at Université Quisqueya, a private University in Port-au-Prince. 
Jamesly is a member of the SAKALA leadership project, a group of university students which tutors young people in Cite-Soleil. He has helped them to find books for their library. He also volunteered with the Haitian Red Cross in 2010 after the earthquake, distributing hygiene and cooking kits to refugees living in makeshift camps. Even though he, like everyone in Haiti, was suffering too, he realized that in some ways he was lucky and that he had to momentarily forget about his own needs in order to be helpful to those who were in greater need than him. 
Jamesly dreams of creating a leadership club which will aim to promote Asset-Based Community Development. Also via this club, he would like to create a workspace where Haitians can learn leadership. His major dream is to contribute to the field of finance in his country which suffers from a shortage of qualified professionals in this domain.