Jenna Brashear
Public Policy and Education Student

United States of America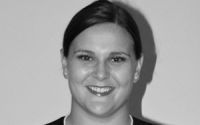 Jenna Brashear grew up in rural Kentucky in the southeastern United States, but her educational experiences have given her a love for other languages and cultures.  She graduated from the University of Kentucky in 2010, studying international affairs, German, and music performance.  Jenna recently completed her Master's of Public Policy in Education Policy at Vanderbilt. 
Jenna is interested in how international perspectives and innovative practices can be shared to improve education worldwide, most specifically for under-served populations, including economically disadvantaged, rural, and minority students in the United States.  Of particular interest to Jenna are creative education and the arts, the alignment of education from early childhood to university experiences, and higher education access.  Her interests have been furthered by her work with education organizations.  She previously served as a Programs Intern at the Institute for Higher Education Policy in Washington, D.C.  While completing her graduate studies at Vanderbilt University, she worked as a Research Assistant with the Department of Special Education.  She was also a Graduate Fellow at an education advocacy organization, the State Collaborative on Reforming Education. 
Jenna currently works in Student Affairs for the University of Kentucky's College of Fine Arts.