Jihan H. Al-Mutawa
Primary Education – English student

Qatar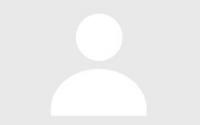 Jihan, whose family is from Qatar, was born in Doha. She is currently studying at Qatar University. She is majoring in Primary Education and minoring in English. She loves her major, and is doing well in her studies, in addition to undertaking a lot of research into the various learning problems experienced by young students. 
Jihan assesses teaching techniques, teachers and the use of the classroom. She is trying to build a helpful teaching environment which will contribute to preventing learning disabilities. 
Jihan's ambition is to be a good teacher and bring about change through the way she teaches and the learning techniques she develops.