Jiyoung Hwang
Coordinator, International Youth Forum in Korea

South Korea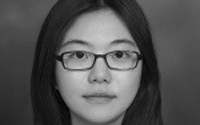 Jiyoung is a graduate from the Foreign Language High School in Seoul, where she studied English and German. Her interest in the study of languages led her to major in English-Korean interpretation at the undergraduate level. Despite not having had the opportunity to travel abroad, Jiyoung persevered in learning English and worked as a tutor while studying her major. She tutored throughout her studies which strengthened her passion for teaching.
Aside from teaching, Jiyoung is active in other sectors. She currently works as coordinator at the International Youth Forum in Korea. She controls the selection process, and the interpretation and translation for each program. She has also worked as a youth mentor where she managed 50 youths and helped them to achieve their individual educational goals.
Jiyoung is a passionate education advocate and believes that discrimination must be eradicated in order for all to have equal access to the basic right of education.