Kelvin Kaari
African Leadership Academy Student

Kenya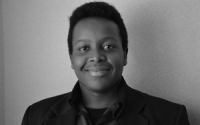 Kelvin is a second-year student at the African Leadership Academy in Johannesburg, South Africa. He contributes to the African vision of prosperity through his love and passion for education and has been involved in education activism in Kenya, where he championed the development of a community library in rural Embu, Eastern Province. 
In 2011 and 2012, he interned with the Education Development Centre – an international NGO based in Boston that implements education and literacy projects in Africa, through Kenya-Garissa Youth Project and Rwanda-Akazi Kanoze. In both internships he worked on strengthening the Entrepreneurship and Youth empowerment programs. 
Kelvin is the 2012 Youth Ambassador to the World Literacy Foundation and has participated in education conferences in Oxford, England (World Literacy Summit) and in Brussels, Belgium (Euro-Africa Youth Summit). He is part of the Global Changemakers network and he hopes to expand his influence in education in Africa through collaboration with young people who have similar interests. Kelvin believes that education has the power to transform the livelihoods of individuals and should therefore be an accessible and fundamental human right.