Ms Kim Jones
Chairman of the Board and Executive Director of Curriki

United States of America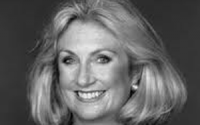 Kim Jones is the Chairman of the Board and Chief Executive Officer of Curriki, a non-profit organization focused on improving education through technology for children. 
Kim has been active in driving policy initiatives, evidenced by her testimony before the Congressional Web-based Education Commission in the USA. She is also regularly featured as an honorary speaker on the impact of technology in education at influential meetings around the world, including the National Coalition for Technology in Education and Training (NCTET), the Worldwide Education and Research Conference (WWERC) in the United States, Europe, and Asia, and other key public sector forums.
In addition to her role at Curriki, Kim is a member of the Massachusetts Institute of Technology (MIT) Open Courseware Industry Advisory Council. 
Kim has received much recognition and numerous awards throughout her career including the Sun Leadership Award, the prestigious YWCA Award for Women in Business, and in 2006, she was inducted into the Women in Technology International (WITI) Hall of Fame. 
Prior to joining Curriki, Kim held several executive management roles at Sun Microsystems, including President and Managing Director for Sun UK and Ireland. She also served as Vice President of Global Education, Government and Healthcare, where she headed up a team committed to providing advanced technologies and services to key constituencies in the public sector. It was during this time that Kim established education as an independent line of business for Sun. During Kim's leadership, Curriki was incubated in the education development community of Java.net, better known as the Global Education and Learning Community. Realizing the value that such a contribution would bring to the teaching community, Kim was instrumental in leading the charge to make Curriki a non-profit, committed to advancing the open source educational resources movement.