Prof. Lidia Brito
Director of Division of Science Policy and Sustainable Development, UNESCO, France, Director of Help the Afghan Children (HTAC)

France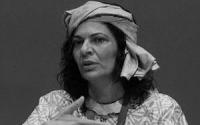 Lidia Brito holds an undergraduate degree in Forest Engineering from Eduardo Mondlane University (Mozambique) and MSc and PhD degrees in Forest Sciences from Colorado State University (USA). As the first Minister of Higher Education, Science and Technology of Mozambique (2000 – 2005) and Deputy Vice-Chancellor of Eduardo Mondlane University (1998-2000) she accumulated extensive experience in the fields of higher education, science and technology, ICT and innovation policies and programmes. Recently, Lidia Brito has served as the Advisor of the Mayor of Maputo for Strategic Planning and External Relations.
She has more then 20 years' working experience in the fields of forestry, traditional energy (biomass and charcoal), wood science and technology as a lecturer, researcher and consultant for Eduardo Mondlane University and other national and international institutions, promoting sustainable development, and community management and development both in Mozambique and in Africa in general.
She has extensive diverse experience working with local, national, and international organizations mainly in technical expertise and political support in good governance issues, energy, higher education, science and technology, ICT and their impact on social development. She has served as member of many boards, such as the UNESCO-IHE Governing Board (ongoing), UNESCO-NEPAD High-Level Group; United Nations University Council (ongoing), the Advisory Board of the Community Development Carbon Fund and the Steering Committee for the programme on Sustainable Management of Forests in Africa (ongoing).
She has participated in several congresses and world summits and has presented keynote addresses and papers related to development issues and other associated subjects.