Madeleine Ross
Alumna, Pathways to Education Canada


Canada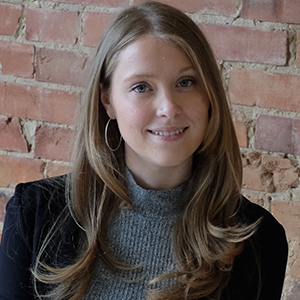 Madeleine is a facilitator, organizer, and community-based researcher whose work focuses on mobilizing young people to create the healthy communities and futures they want. Passionate about intergenerational learning and collaboration, Madeleine believes that age diversity and inclusive knowledge exchange are critical for reshaping historical power structures and for making sustainable change.
For 10 years, she has worked at the intersections of youth engagement, policy development, and participatory research. With a background in program evaluation and collective impact, Madeleine has supported organizations and governments to advance initiatives concerning youth health and wellbeing, children's rights, anti-racism, gender-based violence, and education.
Madeleine is an alum of Pathways to Education Canada, an organization that supports students living in low-income communities to graduate from high school. Currently, she is a member of the Pathways Alumni Advisory Committee and is Project Manager and Policy Specialist at the Institute for Youth Health and Development.
Madeleine holds a BA in Ethics, Society and Law, Canadian Studies and Political Science from the University of Toronto and an M.Ed in Social Justice Education from the Ontario Institute for Studies in Education.