Manshvi Palan
Manager, National Partnerships Dream A Dream


India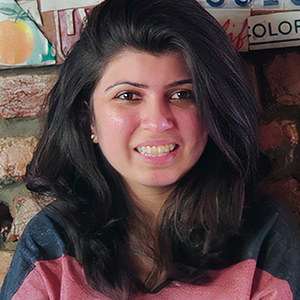 Manshvi has deep understanding of formal and informal Indian education set ups being offered to the diverse groups of young children. Her passion for enhancing learning experiences for all students inspires her to work tirelessly to create a better future for learners and contribute to the reimagining of the purpose of education. Her expertise in Early Childhood Care and Education has made her strongly believe in the need for systemic reform in the role of ecosystem (teacher/parents) in a child's ability to thrive in fast changing pace of time.
Manshvi currently serves as the Manager of National Partnerships at Dream a Dream, India. Her current role is around fostering collaborations with various central agencies, to assist government stakeholders in planning and implementation of state wide education reforms.She aspires to bring in the lens of adversity and thriving in the implementation of the education policy.
She has led the planning and implementation of key national and international education programmes, managed and streamlined end-to-end academic programmes at Tata Institute of Social Sciences, Mumbai. Working in the Education sector with constantly changing variables has given Manshvi a knack for problem solving.
With a strong focus on empowering students and supporting their holistic development, she aspires to strengthen education reforms in the country.