Mr. Martín Federico De Angelis
Student of National University of Buenos Aires, Student of World University Service of Canada (WUSC)

Argentina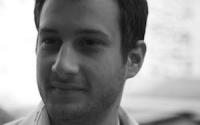 Martin is a young Political Scientist from the University of Buenos Aires, Argentina. His early experience working as a volunteer with native communities (the Quechua Tribe) on the Argentina-Bolivia border inspired him to develop a career in social and public affairs.
 
Martin has published more than 10 academic articles and papers and has participated as a panelist and speaker in more than 15 events in France, Greece, Qatar, India, and the Czech Republic. In 2011 he was awarded the National Prize for Political Theory and Philosophy.
 
He has been President of the Argentine Delegation at the G20&G8 Youth Summits 2011 (France), Opening Speaker at Rhodes Youth Forum 2011 (Greece), Chair of "Active Participation in Public Life" at the India Youth Forum 2012 (India), member of the Youth-Time International Movement (Czech Republic) and part of the World Public Forum "Dian logue of Civilizations" (Austria). Furthermore, he is starting an initiative for young political leaders called "Voices of the Americas".
 
In early 2012 he was awarded a Fulbright Scholarship for Young Political Leaders. He is currently studying at the International Relations Department of the London School of Economics (LSE) through the Chevening program of the Foreign and Commonwealth Office of the United Kingdom.
 
As a representative of Learners' Voice, Martin was a speaker at the 2011 WISE Summit and took part in the 11th Youth Assembly at the United Nations in New York, United States, August 1-3, 2012. During the Assembly, Martin participated in the group initiative "Learners for Haiti" that won a Resolution Project Fellowship.