May El-Dardiry
Education Manager, Giza Systems Education Foundation

Egypt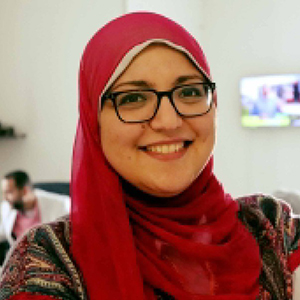 A Maker, Educator, Design Thinker, business & innovation Enthusiast, and a TEDx Speaker. Passionate about Traveling, Teaching, Making, sharing experiences and forming networks.
Working in the Field Of Education, Design Thinking and Fab Labs for around 10 years with the aim to Boost Curiosity and creativity and Empower individuals to become confident, problem solvers, makers not producers, and socially responsible leaders; May El-Dardiry has Lead Fab Labs in Egypt-USAID STEM Schools project, working with students, Teachers and Fellows Lab Managers.
May is currently the Education Manager at Giza Systems Education Foundation, Developing Gamified interactive Technology related curriculums, Training students, entrepreneurs, school Teachers and University staff on Interactive Project-based Education, Gamification, technology and innovation. Moreover, She's an Instructor at Fab Academy; the Global Digital Fabrication Diploma, with a Master's degree in Mechatronics Engineering From Ain Shams University. And currently, an MBA student at Swiss School of Management.