Michael Andrews
Student of University of the West Indies

Trinidad and Tobago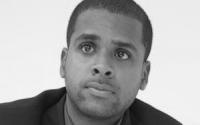 Michael is a medical student at the University of the West Indies. He believes it is his duty not only to understand the intricacies of the human body and the problems that may arise with it, but also to educate the general public concerning the crucial issues of health and well-being. He has been part of several initiatives that support this goal, for example serving as an executive on the board of an abstinence club that educated the school population on Sexually Transmitted Infections (STIs).
 
After attending the 2011 WISE Summit as part of the Learners' Voice group, he laid the groundwork for an organization that would provide free health seminars to deprived families.
 
Michael has always had a wide range of interests and has been involved in initiatives outside the field of health, such as Model United Nations Assemblies and Junior Achievement. He is also a member of Habitat for Humanity, an organization that provides aid to families in need. Michael hopes one day to work at the World Health Organization where his efforts will have a global impact.
 
As a representative of Learners' Voice, Michael participated in the study trip to the Self-Sufficient School at Fundación Paraguaya in Cerrito, Paraguay, on July 1-10, 2012.