Mohammad Abed Shirzai
Masters Student, Hamad bin Khalifa University

Afghanistan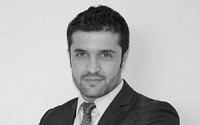 Mohammad Abed, a citizen of Afghanistan, was selected as one of the thirty WISE Learners in 2012. In this role, Abed attended various international conferences and worked on a year-round education advocacy project in collaboration with leading experts in the field.
He is completing his masters of Public Policy at Hamad bin Khalifa University. Abed's research focuses on studying the characteristics of competitive entrepreneurship education ecosystems around the world with a special focus on the case of Qatar. Abed completed his undergraduate studies at Carnegie Mellon University in Qatar, earning a Bachelor of Science in Business Administration with a concentration in Market Research.
In addition, Abed works with a leading international strategic communications firm in Qatar. He works with an array of leading institutions from the public and private sectors on crafting their communications and public relations strategies, helping them find the required strategic positioning within their relevant industries. Working with leading institutions from the education, entrepreneurship and science parks, sustainable development and research sectors, he undertakes various assignments ranging from project management, strategic communications and public relations planning and writing, market research, and consulting.