Muhamad Iman Usman
US Representative

Indonesia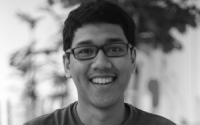 Muhamad Iman Usman (21) is US Representative for YCAB International Inc., a prominent non-profit organization in Indonesia that focuses on education, healthy lifestyle promotion, and economic empowerment for young men and women. He started his social activism when he was 10 years old by establishing a free course and library for children and advocating child rights in West Sumatera.
He was the President and Co-Founder of the Indonesian Future Leaders, a non-profit organization dedicated to youth empowerment for social change. Under his leadership, the organization delivered capacity building and community development projects, and advocacy on youth-related issues, impacting over 23,000 direct beneficiaries by mobilizing more than 120 staff, 800 volunteers, and establishing 6 chapters. In 2011, he initiated the Indonesian Youth Parliament, the first youth-led parliament in Indonesia which aims to educate, promote, and facilitate meaningful youth participation in democracy and the decision-making process. He is also the Co-Founder of RuangGuru.com, an online start-up which connects tutors and students outside school. 
His contributions and commitment to youth empowerment have been recognized and celebrated globally. He has received the 2011 ASEAN Youth Award, the 2011 UN Youth Assembly Recognition on Humanitarian Development, the 2011 Global Teen Leader Award, the 2010 British Council's Global Changemaker Award, the 2008 Ashoka Young Changemaker Award, and the 2008 Indonesian Young Leader Award by the President of the Republic of Indonesia, among others.
He received his B.A. in International Relations from the University of Indonesia, where he was awarded the National Best Student Award by the Ministry of Education and Culture in 2013. He is presently an M.A. candidate in International Education Development at Teachers College of Columbia University in the city of New York.