Nada Soudy
Research Associate/Project Manager, Carnegie Mellon University in Qatar

Egypt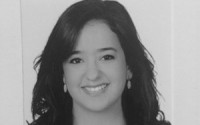 Nada Soudy is an Egyptian who was born and raised in Qatar after her parents migrated to Qatar in the Eighties. In 2011, she graduated from Georgetown's campus in Qatar, majoring in Culture and Politics with a certificate in Arab and Regional Studies.  After graduating, she moved to Washington, DC to obtain her Master's in Arab Studies at Georgetown University's Main Campus. 
Her interest in education development grew during her time in the U.S. after she attended several conferences, such as the Arab Development Initiative and Egypt Negma, that focused on social entrepreneurial solutions to the many development challenges in the Arab world. Nada's primary research interest revolves around migration. After graduating in 2013, she decided to return to the Middle East to pursue her interest in education development and migration issues simultaneously. 
She currently works as a Research Associate/Project Manager at Carnegie Mellon University in Qatar. The project she is working on aims to explore if and how customized computing and mobile phone tools can enhance the literacy skills of several populations in Doha and Pittsburgh: migrant workers and refugees, children with special needs, and ESL post-secondary students. She hopes that WISE will help her further explore the potential technology can have on education development.
During her free time, Nada enjoys traveling, photography, singing with her two-year-old niece, and playing the piano.