Natalie Delille
Inclusive Impact and Sustainability, Visa Inc


United States of America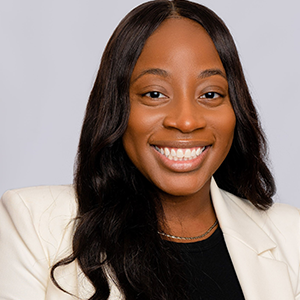 Natalie is a social equity advocate that is dedicated to improving the lives of disadvantaged populations through education and technology. 
At Visa, she is currently on the Social Impact team where she drives business planning, operations, and strategy for the organization in alignment with the company's goals of driving financial inclusion and mitigating systemic barriers facing small businesses and underrepresented groups. 
Her nonprofit, DearSociety is focused on helping economically disadvantaged youth find opportunities to move themselves, their families, and their communities out of poverty through access to academia, mentorship, and scholarship. In 2022, 21 students residing in Haiti received scholarships to cover their school tuition. With the goal of expanding its impact, DearSociety aims to build schools in developing countries that offer AI-focused STEM curriculum. 
Natalie holds her business degree in Business from Howard University and is currently pursuing a master's program at the University of Cambridge, studying the ethics of artificial intelligence and its impact on society.