Neil Vincent Sandoval
Social Sciences Student

Philippines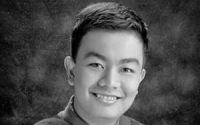 Neil Vincent C. Sandoval is a full-time faculty member of the Department of Social Studies of Makati Science High School, currently teaching in the Philippine Studies/History and Asian Studies/History learning areas. He is also part of Concordia College, serving as a college instructor in the Higher Education Department, teaching Good Governance and Social Responsibility.
He is presently enrolled in the graduate school pursuing a Master's degree in Education with Specialization in Curriculum and Instruction at the Philippine Normal University (PNU), where he graduated as Bachelor of Secondary Education. He specialized in Women's Studies, Campus Writing and Advising.
As a teacher and student who advocates for the transformation of education, the United Nations Association of the Philippines (UNAP) selected him in 2011 as an Outstanding Youth Leader in Education.
Neil's achievements in the field of Education and Social Sciences inspired him to continue teaching the young and empowering them as members of a global community, helping them to become strong advocates for peace, justice, gender equality, good governance and sustainable development.