Nieves Segovia Bonet
President, SEK Education group

Spain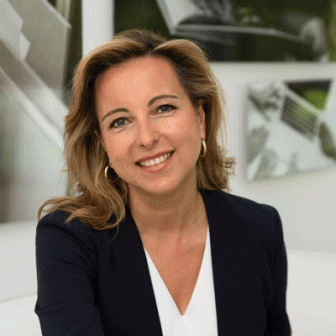 An expert in learning innovation, Nieves Segovia is President of SEK Education Group, comprising of University Camilo José Cela and SEK International Schools.
Founded in 1892, SEK encompasses ten schools across the world, including 15,000 students: in 2020, SEK became the first academic BCorp in Europe.
Nieves Segovia sits on the Education Advisory Board of the Spanish Ministry of Education, chairs the Felipe Segovia Foundation, is a member of the Board of Trustees of Fundación Europea Sociedad y Educación, and Fundación Transforma España.  She is Vice-Chair of the Talloires Network of Engaged Universities Steering Committee. She is also Vice-Chair of the Global Sports Innovation Center, the Club Excelencia en Gestión, and the Edutech Cluster Spain.
She founded the Global Education Forum, and SEK Lab, the first EdTech start-up accelerator in Spain. In 2017 she launched the UCJC Integra Programme, which has been joined by Sphera and EachTeach.
Recognized among the most influential women in education, she has received the UNICEF Prize for Education in Values, is a regular speaker at education forums, and writes frequently for the media.
Nieves Segovia is a Harvard Advanced Leadership Initiative Fellow, representing a year-long, cross-disciplinary program, preparing experienced leaders to tackle complex social challenges.