Nieves Segovia Bonet
President, SEK Educational Group

Spain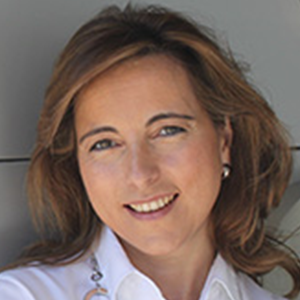 Ms Nieves Segovia Bonet is an educator and expert in learning innovation, the President of SEK Educational Group, comprising Camilo José Cela University and SEK International Schools. SEK was founded in 1892. The group currently has nine schools in Spain, France, Ireland and Qatar, as well as UCJC University in Madrid, with over 15,000 students.
Ms Bonet sits on the Education Advisory Board of the Spanish Ministry of Education, Culture and Sports. She chairs the Felipe Segovia Foundation, and is a member of the board of trustees of Fundación Europea Sociedad y Educación and Fundación Transforma España.  She is vice-Chair of the Management Excellence Club (Club Excelencia en Gestión) and sits on the Advisory Board of the Global Future Education Foundation created by Marc Prensky.
Among other recognitions, she has received the UNICEF Award for Education in Values, and is member of the jury for the Spanish National Awards in Education.
She is a regular speaker at education forums and writes frequently for the media and specialized magazines. She founded and promotes the Global Education Forum, an initiative aimed at the transformation of education systems. Last year she launched SEK Lab, an EdTech accelerator.