Nyagaki Gichia
Africa Hub Director, Team4Tech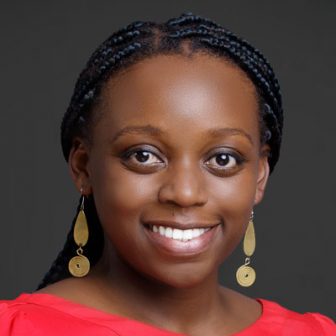 Nyagaki works at the intersection of engineering and education, leveraging technology solutions and a human-centred design approach to bring quality learning experiences to learners regardless of their economic background. She has spent the past ten years advocating for STEM programs in schools in Kenya to hone creativity and problem-solving skills in students.
Nyagaki is responsible for driving Team4Tech's strategy as their Africa Hub Director, supporting Team4Tech's 21 nonprofit partners in 9 African countries, and sourcing new nonprofit partners on the continent.
Before Team4Tech, Nyagaki taught high school robotics, ran a maker space, and led student clubs and initiatives related to creative product design and plastic recycling. She has experience running hackathons, design thinking workshops, and hardware research projects.
Nyagaki holds a BSc. in Electrical and Electronics Engineering from the University of Nairobi.