Ponce Ernest Samaniego
Co-founder and CEO of Outliers

Philippines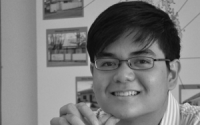 Ponce is a young social entrepreneur from the Philippines. He is involved in a mission to build the capacity of civil society groups, non-government and development-oriented organizations through social innovation and social entrepreneurship. He has worked on innovative projects with different organizations.
 
Ponce has been recognized as a Global Changemaker by the British Council, a Global Shaper by the World Economic Forum, a Young Challenger by the Grameen Creative Lab and an Emerging Leader by the New Media Consortium (NMC). He was also a speaker in the NMC Summer Conference at Massachusetts Institute of Technology (MIT) in the United States.
 
He completed his Bachelor's degree in Business Administration at the University of the Philippines in April 2012 and spent a semester in the Master of Arts, International Business Program of the University of Warsaw. He is currently a consultant for the Asian Development Bank.   
 
As a representative of Learners' Voice, Ponce was a speaker at the 2011 WISE Summit and took part in the following international events: the 6th World Youth Congress in Rio de Janeiro, Brazil, June 3-14; and the 11th Youth Assembly at the United Nations in New York, United States, from July 28 – August 3, 2012. During the Assembly, Ponce co-founded the group initiative "Learners for Haiti" that won a Resolution Project Fellowship.