Raghad Aljughaiman
Business Development Analyst, Saudi Ministry of Labor

Saudi Arabia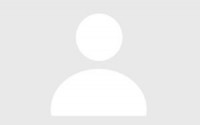 Raghad is a highly ambitious young Saudi professional and a lifetime learner who invests her business mindset, curiosity, and passion for social development in one of the main areas that has an extreme thirst for change, Education. She has demonstrated that by concentrating most of her business school projects, volunteering experience, extracurricular activities, readings and trainings in education. Raghad graduated from King Saud University in 2014 with first class honors majoring in Management, with electives in Economics.
During her studies she led and initiated several projects on empowering students to reach a high level of professionalism for the job market. She did that while leading the Management club at the college of business administration. In the academic year 2013-2014 Raghad also was selected to be a Google Student Ambassador to act as a liaison between Google and universities and student communities in Saudi Arabia.
With a mission of closing the gap on the positive utilization of technology in education, targeting low-income and non-technical majors among female students, she reached over 250 students focusing on Google Drive and Google search projects. At the end of the academic year Raghad was named, along with a fellow ambassador, best Google Student ambassador team in MENA. She has also won several awards and scholarships for her participation in several research activities and programs both locally and internationally such as First place research award in UAE, university of Sharjah and Yale University Global Pre-MBA Leadership program. Raghad also co-founded a development program designed for low income female students between the age of 16 and 22 to help build their interpersonal, academic, financial management and technical skills. She aspires to contribute to driving Saudi Arabia's development in the specific areas of education, human capital development and social entrepreneurship.