Sabeena Abbasi
Content Manager, Orenda

Pakistan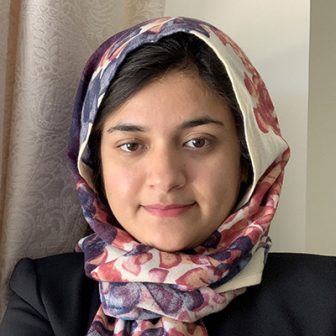 Sabeena has a long and dedicated history of establishing, running and being a part of initiatives that challenge the status quo and push for improvements in the lives of those living at the bottom of the pyramid. She has done MSc in Development Economics and Policy from The University of Manchester, UK.
At Orenda, she scaled up the content team from 15 to 35 employees, while evolving the educational media to be delivered not just through mobile phones, but also state run broadcast television, as well as physical educational products in schools. The work now reaches 9 million + students, up from the 100,000 or so before Sabeena took charge.
She taught in schools serving some of the most impoverished populations in Pakistan as a part of the Teach for All campaign. Her performance was rigorously evaluated, and showed her students having increased their literacy levels by 1.5 grade levels in just six months. She followed this up by taking the lead and raising funds to build a lab within the school, and then running an effective campaign involving parents, and community members to eventually reduce the dropout levels and increase enrollment within the school.
Between 2015 and 2016, she worked to identify vulnerable and impoverished women living in the slums of Pakistan's biggest city, Karachi. Once the group had been identified, she worked alongside them, training them on subjects such as entrepreneurship and business development so that they could be the architects of their own economic uplift.