Sherif Elgindi
Student, Georgetown University's School of Foreign Service in Qatar

United States of America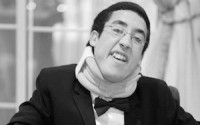 Sherif Elgindi is an Egyptian American who was born and raised in Eau Claire, Wisconsin in the U.S. He graduated in 2010 from Memorial High School in Eau Claire. In August 2011, he came with his parents to Qatar. 
As a freshmen at Georgetown University in Qatar, Sherif joined two sports teams and one student-led club. During his freshman year, he was the statistician for Georgetown's Men's football and basketball teams. He also joined the Akhuwat-E-Awam club, which is a student-led club that interacts with students in a school in Pakistan.
During his sophomore year, he decided to raise an issue on the rights of those with special needs. In September 2013, he and his classmates founded a club called Amal (which means "hope" in Arabic). Amal is a student-led club that aims to raise awareness of the difficulties faced by people with special needs and find solutions to those difficulties. In collaboration with Best Buddies Qatar and the Shafallah Center for Children with Special Needs, Amal has hosted three events in Georgetown where Amal members interacted with students from Shafallah and Best Buddies members. At the end of the year, Sherif was nominated by Qatar Foundation for the Student Leader of the Year award. 
Sherif is currently a junior in Georgetown and is, through Amal, trying to establish an EC Accessibility Taskforce, which will assess buildings in the EC for accessibility. He hopes to attract more committed members to Amal from around the EC and create concrete and permanent programs for Amal.