Dr. Stefanos Gialamas
President, American Community Schools of Athens

Greece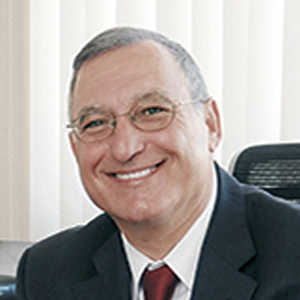 Dr. Stefanos Gialamas has been the President of the American Community Schools of Athens, in Greece, for twelve years. He holds advanced degrees in mathematics, physics and statistics, including a PhD in mathematics (knot theory). Prior to ACS Athens, he served as the Provost of the American College of Thessaloniki (ACT), Greece. He has taught graduate and undergraduate mathematics, management and leadership courses at universities in Kansas, Wisconsin, Illinois, and Greece.
His professional work includes research in Leadership Development, Faculty Development, Innovative Approaches in Teaching and Learning, Knot Theory, Mathematics and Arts, the History and Philosophy of Mathematics, and Mathematics Education. He has published more than 100 articles in both English and Greek, several books, essays, and articles.
In response to the global educational reform he has developed a new education paradigm, the Global Morfosis paradigm that has been implemented it at the American Community Schools of Athens, Greece for the past decade. This dynamic paradigm consists of three inseparable, interconnected, and interrelated components: the Educational Philosophy of Morfosis (Μορφωση), the i2Flex Delivery Methodology, and the Aristeia (Αριστεια) Leadership Approach.
A book reflecting the gMp paradigm with Dr. Gialamas as its co-editor it was published in 2016 under the title "Revolutionizing K-12 Blended Learning through the i2 Flex Classroom Model ".
Under his leadership, in 2007 and 2016 ACS Athens received re-accreditations from the Middle States Association of Colleges and Schools (MSA), USA. In 2016 the President of MSA calls ACS Athens "one of our highest performing schools".
On August 2016 he was featured in a cover story titled :"ACS Athens modelling Education For the 21st Century" at the Business Partners Magazine. In August 2014, he was featured in a cover story, "Shifting Mindsets: ACS Athens" in Business Partners Magazine.
In 2015, and 2016 Dr. Gialamas was invited to serve with panellists to select the Schwartzman Scholars, a highly selective, one-year Masters program at Tsinghua University in Beijing.
On April 2013, her Highness Sheikha Moza Bin Nasser, Chairperson of the Qatar Foundation, selected Dr. Gialamas to join the Committee of the International Prize for Education. He was re-appointed on the same committee on April 2014, February 2015, and January 2017. This Committee is responsible to select among hundreds of nominees with most significant contribution to education the finalists. The Laureate receives an award of $500,000 and a gold medal.
Dr. Gialamas has received leadership and educational awards from diverse academic and organizations including the American Association of University Administrators, the International Institute for Human Factor Development, the Chairs Academy, the Hellenic Council of Education, the University of Indianapolis – Athens Campus, University of Wisconsin, Columbia College Chicago, Illinois Institute of Art, DeVry University, and Pearson Education.