Taoufik Mousselmal
Innovation and Entrepreneurship Student

France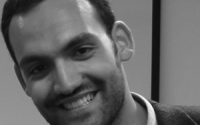 After completing his education in Computer Science Engineering in Paris, Taoufik decided to take a gap year to explore his career options. Banking was a particular area of interest and he gained internships with a number of global financial organizations such as Citigroup, Barclays, KPMG and Deloitte. The work was very challenging but immensely enjoyable, however he felt that it simply was not for him.
Taoufik had become interested in education during his time working on an internship in the Middle East. He saw a lot of inequality and the gap between the learning opportunities for the haves and the have-nots seemed to be widening. Finding a solution available to students from all backgrounds that would foster creativity and help them discover a path to success in their own lives became a priority
He completed a M.Sc. in Innovation and Entrepreneurship at the University of Warwick in order to further investigate how education could be made more personal, fun, collaborative and dynamic for the changing world. Learners should create their education instead of simply consuming it and Taoufik believes that leveraging digital storytelling could be one solution for many education systems today.