Mr. Tariq Fancy
Founder and CEO, The Rumie Initiative

Canada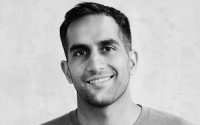 Tariq Fancy is the founder of Rumie, which brings affordable digital education to remote, underserved communities worldwide ranging from Indian villages to Syrian refugee camps. Tariq founded Rumie after a career at the intersection of finance, technology and emerging markets, and his business career and unique decision to found Rumie has been chronicled in extensive case studies by Harvard Business School and INSEAD Business School.
Prior to founding Rumie, Tariq spent a long career in finance, starting as an investment banker in Silicon Valley and later becoming the youngest partner at a New York Private Equity firm. As an investor he led the early investments that brought mobile phones into emerging markets as a "leapfrog" innovation over landlines. Tariq believes that merging sound business principles and affordable technology can create revolutionary solutions to some of humanity's most pressing problems.
Tariq studied at four universities abroad – Brown, Oxford, Sciences Po and INSEAD – and speaks four languages.