Mr. Tomi Alakoski
Executive Director, Me & MyCity

Finland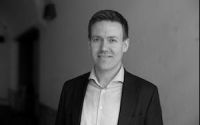 Tomi Alakoski is a 42-year-old Executive Director from Helsinki, Finland. He currently works at the Economic Information Office. Before joining the Economic Information Office 14 years ago, he worked as an elementary school teacher in the city of Helsinki. Mr. Alakoski has an academic background in pedagogics and education, with a Master of Arts in Education from the University of Tampere.
Tomi Alakoski is the Founder and Executive Director of the Me & MyCity concept. Me & MyCity is a curriculum-based study module and learning environment for sixth-grade students (12-13 years of age). The Me & MyCity learning environment is a miniature town, operating in several locations around Finland.
Mr. Alakoski is also pursuing doctoral studies at the University of Helsinki. The purpose of his research is to design an optimal learning environment that facilitates active and collaborative learning, arouses pupils' interest and promotes conceptual understanding. The aim of the research is also to design an in-service teacher-training program that helps class teachers to adopt ideas concerning how this optimal learning environment can be used. 
Mr. Alakoski is married and has two young sons. He enjoys reading and sports and has run six marathons.