Violeta Lanza
Student, Universidad Carlos III de Madrid

Spain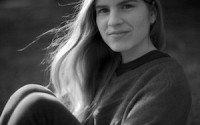 Violeta Lanza is currently studying International Studies and Law at Universidad Carlos III de Madrid, while simultaneously taking part in several projects related to social entrepreneurship, culture and education.
Violeta firmly believes in the importance of pursuing one's vocation and engaging in social commitment. For this reason, before starting her university degree she created Bo – Social Innovation Hub (formerly The Bo Review of Human Arts). Initially an online cultural magazine, the project was admitted – and granted a scholarship – to form part of Spain's first hub for the creative industries: Factoría Cultural at Matadero Madrid Contemporary Art Center. Directing a team of international students, she is now evolving the project into a multidisciplinary platform that can contribute to independent education.
Her passion for culture and education and their transformative potential has also led her to collaborate in FESTeen, Spain's first Youth Culture Festival at Matadero Madrid: she has organized several workshops and formed part of the Young Consultants Committee. She is actively engaged in the University Leadership Program (Grupo Santander – Francisco de Vitoria University), which constitutes a network of highly motivated students developing a think-tank to tackle issues of social impact.
"If you don't let your light shine, the world will miss that one thing only you could give to it". This is Violeta's motto which she hopes will continue to guide her efforts in the development of innovative insights into education as a 2014 Learner.