Zaid Haque
Senior Student of Carnegie Mellon University in Qatar (CMU)

United States of America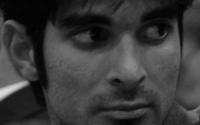 Zaid considers himself to be a nomad. He was born in the United States and was brought up in Malaysia. During his college years he took three majors and studied at six different college campuses. This has given him the opportunity to experience life from different perspectives and adapt to many different towns and cities throughout the world. Zaid graduated from Carnegie Mellon University in Qatar (CMU), majoring in Information Systems and minoring in Communication Design. He is currently working as a web development consultant in Qatar.
 
He has worked on a number of projects involving UX design: Weqaya Club, a website to help create awareness of drug abuse in Qatar; Historify, a web application to showcase the history of Qatar through crowdsourcing on a map; and Open Curriculum, a project using the concept of crowdsourcing to create a K-12 curriculum that will result in free high-quality education for all. He is highly interested in exploring the capabilities of emerging technologies, and is looking forward to finding out about the opportunities they provide.
 
As a representative of Learners' Voice, Zaid took part in the Technology in Higher Education (THE) Conference in Doha, Qatar, on February 27-28, 2012.